Converse
Bringing the next generation of black London filmmakers into the spotlight
When perception is against you,
you need to push deeper
Converse has always appealed to a teen audience, but with more and more teens turning to the big athleisure brands, their place in culture and on the street was becoming less relevant.
"Converse is for those guys in Soho. You know the material tote bag wearers. Southbank skateboarders."
We needed to create an opportunity for Converse to start a more meaningful conversation, so we dug deeper into the audience through street research, ethnography, and anthropology. This was about understanding the heart of Young London.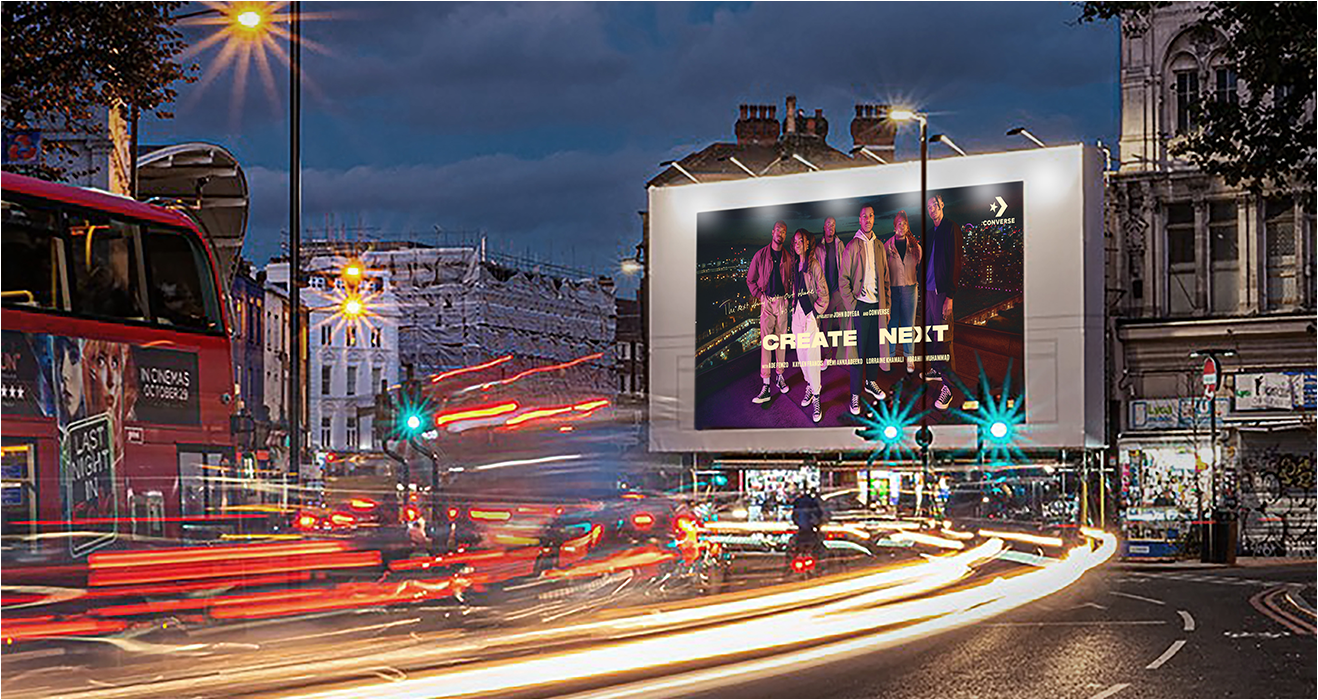 Stuck in the Hope Gap,
but keeping the light on
Young London are on the cusp of being fully independent, shedding their innocence, and at times their inhibitions. Yet they find themselves in theHope Gap, unsure of what the future looks like.
Some fall away, but others channel their ambition to drive themselves forward. They are building a future from their bedrooms, as they work late into the night.
We created a campaign that empowered this fearless creativity on an individual level and gave Converse a space to play, so they could become a more valued and respected brand.
Their 'ends' are everything,
everything is their 'ends'
There is intense loyalty that plays out in the areas where Young London lives. Rather than leaving, they stay and improve it, help build the community, create a legacy. They are intensely proud of people from their area who champion their 'ends', so our campaign looked to not only celebrate them, but their area too.
Reflect the individual struggle,
champion their future
The last light on
The campaign idea sees John Boyega, a proud and hugely influential star who was born and raised in South London, join forces with Converse. Together they shine a light on five young, ambitious and undiscovered handpicked London filmmakers.
The campaign talks to the endless late nights the filmmakers have spent creating, grafting and hoping, as they chase their ambitious futures for themselves. Theirs is always the last light on.
The future isn't out there, it's in you
While the film and surrounding campaign highlights the stories of the five rising stars – it is just the start of the journey. We created a 6-month mentoring programme alongside Bounce Cinema. The project will see John Boyega working alongside mentors from the Converse network to provide guidance to the young filmmakers. Together they'll elevate their talent and help them to step into the industry. They'll also each receive funding to help create a short film at the end of the project.
The campaign launched globally on 15th October 2021.