Samsung
Empowering grassroots football through creativity and tech
Grassroots football clubs are a cultural lifeline for their local communities. They keep teens out of gangs, support mental health, keep people fit and importantly they bring people together, regardless of race or religion.
But unfortunately, many of the 43,000 grassroots football clubs across the UK are under threat. More than 5,000 clubs are likely to close this year alone, due to lack of facilities, funding and the pandemic* and 1,000s more are at crisis point.
*Report: The Final Whistle For Grassroots Football.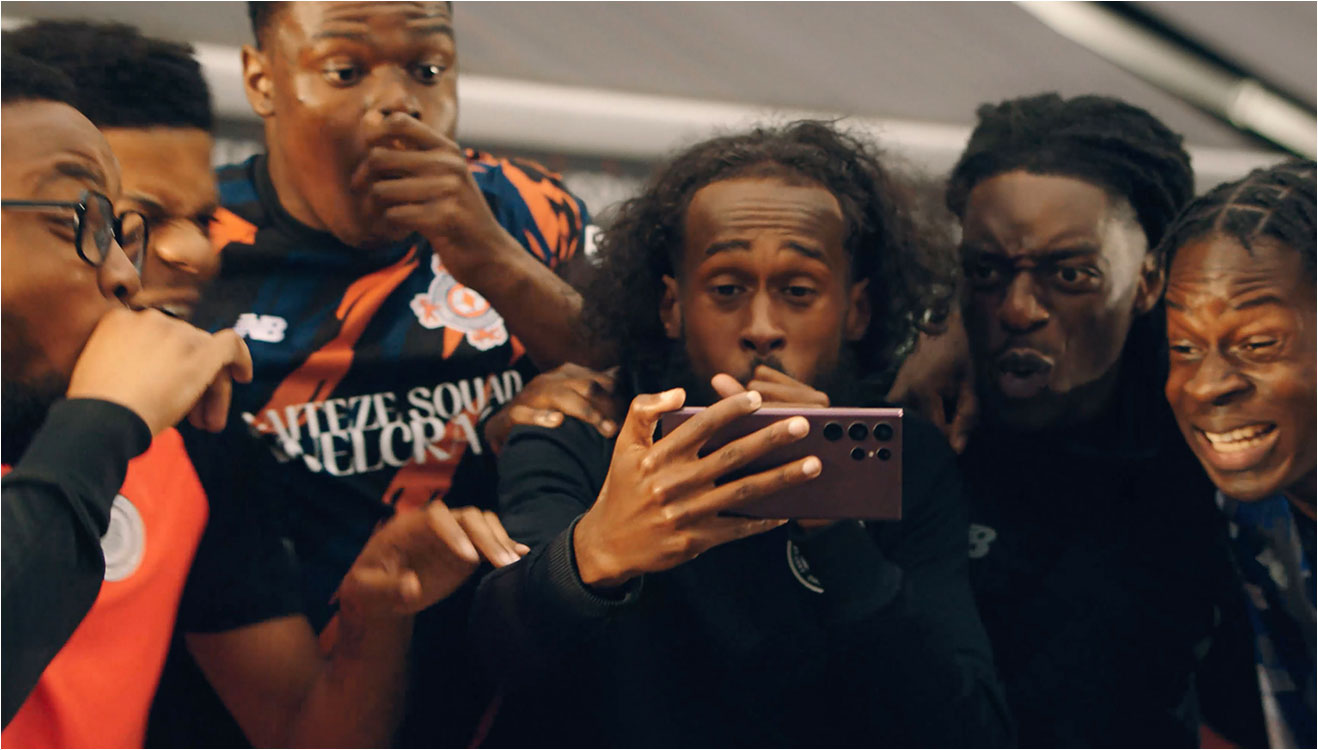 Building Cultural Credibility
But not all is lost. Some clubs are changing the game and thriving through their innovative use of creativity and tech. Clubs like Baiteze Squad, a hugely successful grassroots team from East London, who started out only 3 years ago with a group of friends, a Youtube channel and a passion to play incredible football. Three years later and they are the current FA Sunday Cup holders, their content has racked up over 50 million views, and they are bossing it, on and off the pitch.
The Grassroots Academy
In collaboration with Baiteze Squad and experts from the football and tech world, we've created the Samsung Grassroots Academy – the world's first football academy that won't teach tactics and skills. But instead teaches clubs to win hearts, likes, fans and followers by harnessing the power of their creativity and Samsung technology.
A competition ran across socials to find 5 grassroots football clubs from the UK to take part in the academy. The chosen clubs are taking part in a programme of workshops, events and masterclasses, that will teach them to elevate their brand, create epic content and build their community and fanbase through creativity and Samsung tech.
The Academy is kicking off in August '22 and will run for the 2022/23 season.
More updates to follow…

The Elephant Room offers incredible guidancein how brands can be more inclusive and play a more meaningful role in our audience's lives.
Amy Campbell
Director of Corporate Marketing
Samsung Electronics UK and Ireland